Wikipedia defines the pre-frontal cortex thusly: "This brain region has been implicated in planning complex cognitive behavior, personality expression, decision making, moderating social behavior, and moderating certain aspects of speech and language. The basic activity of this brain region is considered to be orchestration of thoughts and actions in accordance with internal goals. (italics=my question – who -what sets our internal goals?)
The most typical psychological term for functions carried out by the prefrontal cortex area is executive function. Executive function relates to abilities to differentiate among conflicting thoughts, determine good and bad, better and best, same and different, future consequences of current activities, working toward a defined goal, prediction of outcomes, expectation based on actions, and social "control" (the ability to suppress urges that, if not suppressed, could lead to socially unacceptable outcomes). (italics=my opinion.  Can we have a successful executor (president) with a non-functional prefrontal cortex)
"This brain region has been implicated in planning complex cognitive behavior, personality expression, decision making, moderating social behavior, and moderating certain aspects of speech and language. The basic activity of this brain region is considered to be orchestration of thoughts and actions in accordance with internal goals.
The most typical psychological term for functions carried out by the prefrontal cortex area is executive function. Executive function relates to abilities to differentiate among conflicting thoughts, determine good and bad, better and best, same and different, future consequences of current activities, working toward a defined goal, prediction of outcomes, expectation based on actions, and social "control" (the ability to suppress urges that, if not suppressed, could lead to socially unacceptable outcomes)". (my italics) Therein lie the genetic, epigenetic, early environmental influences that govern our ability to be "open" "loving" "accepting" of things that lie around us; our ability to "adapt" "accept" and "change".
There is no better example of the well functioning executive function guidelines (as parents and society we can control the epigenetic and environmental aspects of this in our children and in ourselves to a large degree) than given in Matthew 22:37-39 – 'love the Lord thy God with all your heart, and with all your soul, and with all your understanding – this is the first great command – and the second is like it, love your neighbor as yourself'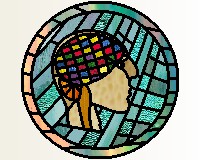 Love (G-D, supreme being, the force greater than self), Love neighbor.  the latter doesn't happen without the former.
If one considers 'self' the highest order of intellect, reason, and opinion then it is improbable that one will be inclusive to other ideas (we are all subject to our biological paleobrain thoughts that self, and others like us,  are best, secure and safe. This happens very early in infant development). As one formulates concepts of "self"  recognizing a greater power, purpose, presence enables us to exercises and expand activities in the prefrontal cortex it seems, allowing for more social and inclusive world views, and acceptance of the good qualities of other cultures (while recognizing and rejecting antisocial qualities "e.g. islam and "kill the infidels" or "tribal and ethnic" cleansing (name me one country (america is included, that has not participated in this activity). Thousands of years of thought produced this philosophy, it might be time to revisit its effectiveness.