319 miles completed. Not quite 10%, so two years + to go, just now leaving my home state of california. I en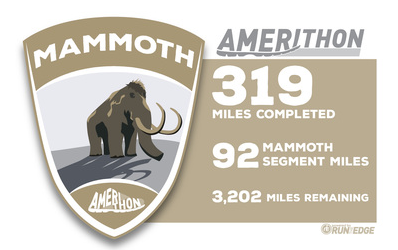 joyed seeing places i have visited in real life, and been skiing and to which i have driven.  I also laugh when i see the terrain and know full well that i would still be struggling on the mountains, but i am really running (virtually) on much flatter, easier ground.

December 1 2020, Just passed the last of the Mohave desert and heading toward Los Vegas (virtually) and a map of miles completed 470.

December 23, 2020 573 miles completed. Right here in Los Vegas (virtually). It might be kind of fun to run in and put 5.73 in the penny slots just to see if "i win".